Mini Lecture
Eyes are, in my mind,the most important part of the face..."windows" to the soul if you want to be romantic about it....and,I do...LOL! I work the very hardest on learning to do eyes better and better! There are two very good tutorials that I learned a lot from were Brenda Jett Sanker's "It's all about the eyes." Available in her Etsy Shop. She , as you can see by the phenomenal eyes she paints! Another good one is by Karen McCann of Cheesecreek Primitives and she uses colored pencils! I use a mix of paints and pencil...start off with these tutorials and you won't be lost in "eye land" like I used to be! I have known Brenda for many years and Karen is a fairly new friend. she makes a lot of things, make sure you see her dolls like the one below. Go meet these peeps...they are that good, an eye specialist! In primitives..who would have thought? Etsy Stores are:
https://www.etsy.com/shop/brendasanker?ref=l2-shopheader-name
https://www.etsy.com/shop/CheeseCreekStudio?ref=pr_shop_more
Brenda Jett Sanker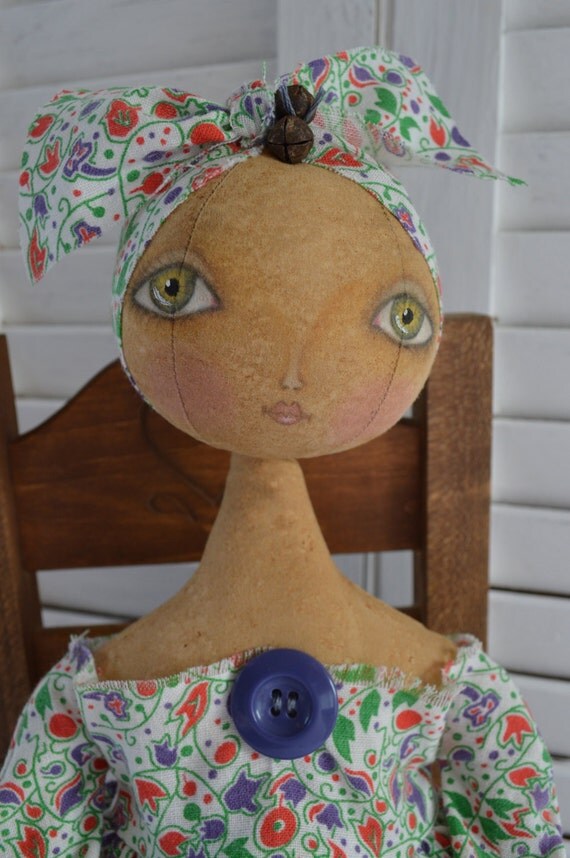 Karen McCann
'OK this little post is just preliminary learning for the face...Always research, study and blend your own style from working in different mediums..
Til next time!
My Best Always,
Carly